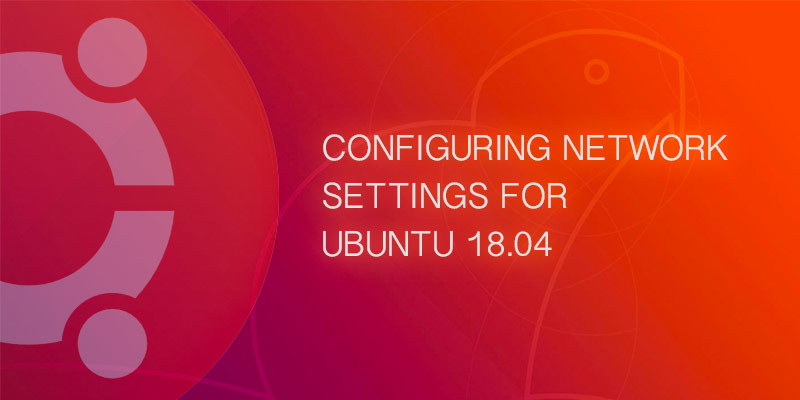 Ubuntu 18.04 Bionic Beaver has switched to Netplan for configuring network interfaces. This is a yaml based configuration system, which should simplify the process.
This post will guide you through doing basic configurations, such as assigning a static IP or enabling DHCP on an interface.
Netplan Configuration File
Netplan is the new method of configuring Ubuntu network interfaces. While simple configuration, such as just setting a static IP, won't gain much from the new system, a much more complex configuration will be greatly simplified.
The following is a list of the most common configuration options, and a description of how they are used.
| Option | Example | Description |
| --- | --- | --- |
| addresses | [192.168.1.2/24, 192.168.8.10/28] | A list of IP addresses to be assigned to an interface. The format uses CIDR notation. |
| gateway4 | 192.168.1.1 | The IP address of your local IPv4 gateway. |
| gateway6 | FDEC::1 | The address of your local IPv6 gateway. |
| dhcp4 | true | Set whether DHCP is enabled for IPv4 – true of false |
| dhcp6 | true | Set whether DHCP is enabled for IPv6 – true of false |
Configure Static IP Addresses
Open the netplan configuration file into a text editor.

sudo vi /etc/netplan/50-cloud-init.yaml

Modify the file to look similar to the following example.

network:
  ethernet:
    enp0s3:
      addresses: [192.168.1.10/24]
      gateway4: 192.168.1.1
      nameservers:
        search: [lab,  home]
        addresses: [8.8.8.8, 8.8.7.7]
      optional: true
version: 2

Save your changes and exit the text editor.
It is good practice to validate your configuration before applying it, to prevent service disruption from invalid syntax.

sudo netplan try

Apply your new settings by running the following command.

sudo netplan apply
Configuring DHCP
Open the netplan configuration file into a text editor.

sudo vi /etc/netplan/50-cloud-init.yaml

Modify the file to look similar to the following example.

network:
  ethernet:
    enp0s3:
      addresses: []
      dhcp4: true
      optional: true
version: 2

Save your changes and exit the text editor.
Apply your new settings by running the following command.

sudo netplan apply

It is good practice to validate your configuration before applying it, to prevent service disruption from invalid syntax.

sudo netplan try

Verify your network settings have been applied correctly.

sudo netplan ip leases enp0s3

You should see something similar to the following.

# This is private data. Do not parse.
ADDRESS=10.0.2.15
NETMASK=255.255.255.0
ROUTER=10.0.2.2
SERVER_ADDRESS=10.0.2.2
NEXT_SERVER=10.0.2.4
T1=43200
T2=75600
LIFETIME=86400
DNS=10.0.0.2 10.1.0.2
CLIENTID=ffe2343f3e00020000ab1167702761b1da338e